Scouts BSATroop 699
Palos Park, IL
Welcome to Scouts BSA Troop 699 of Palos Park, IL from Our Lady of the Woods Catholic Church! The mission of Scouts BSA is to prepare boys to make ethical and moral choices over their lifetime by instilling in them the values of the Scout Oath and Law. Scouts are youths from fifth grade until the age of 18. We look forward to a very rewarding and enjoyable year experiencing the over 100-year tradition of Scouting for your child.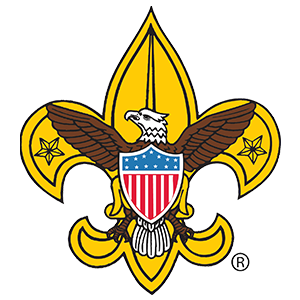 Boy Scout Motto: Be Prepared!
Scouting is an excellent youth organization that lets boys make new friends while spending time outdoors, developing good citizenship skills, exploring new interests and having fun. With parent volunteers, the Troop works on achievements in the Boy Scout handbook, participate in fun outings, and contribute to the community through service projects. We offer programs throughout the school year and fun summer programs such as camping, hiking, and field trips.
Scouts are recognized for their achievements through rank advancement and earning awards such as merit badges. The intent of each advancement is to educate, inspire, and prepare Scouts for life including school, work, relationships, leadership roles, and service to others. Scouts have opportunities to hold various leadership positions within the organization such as Senior Patrol Leader, Assistant Senior Patrol Leader, Patrol Leader, Scribe, Historian, etc.
The Boy Scout slogan is "Do a Good Turn Daily", and our Scouts are highly encouraged to participate in outreach events such as feeding and caring for the homeless in the neighborhood, performing community service projects, and assisting with flag ceremonies at civil ceremonies.
We believe that every Scout deserves trained leaders, and our leadership team is comprised of parents and community leaders who donate their time and talents to helping each Scout achieve their goals. Every leader is required to undergo rigorous training including Youth Protection Training (YPT) and training specific to the roles and functions of their positions.
About Us
Troop 699 is chartered by Our Lady of the Woods Catholic Chuch in Orland Park, IL. While the majority of our scouts attend Palos South Middle School and Stagg High School, we do accept boys from all areas including Hickory Hills and Palos Hills.
Contact Us
Interested in joining Troop 699? Have a service project for our Scouts? Need a flag ceremony performed? Want some delicious popcorn?
We're prepared to help!