This page will consist of multiple resources that will help you camp and rank up.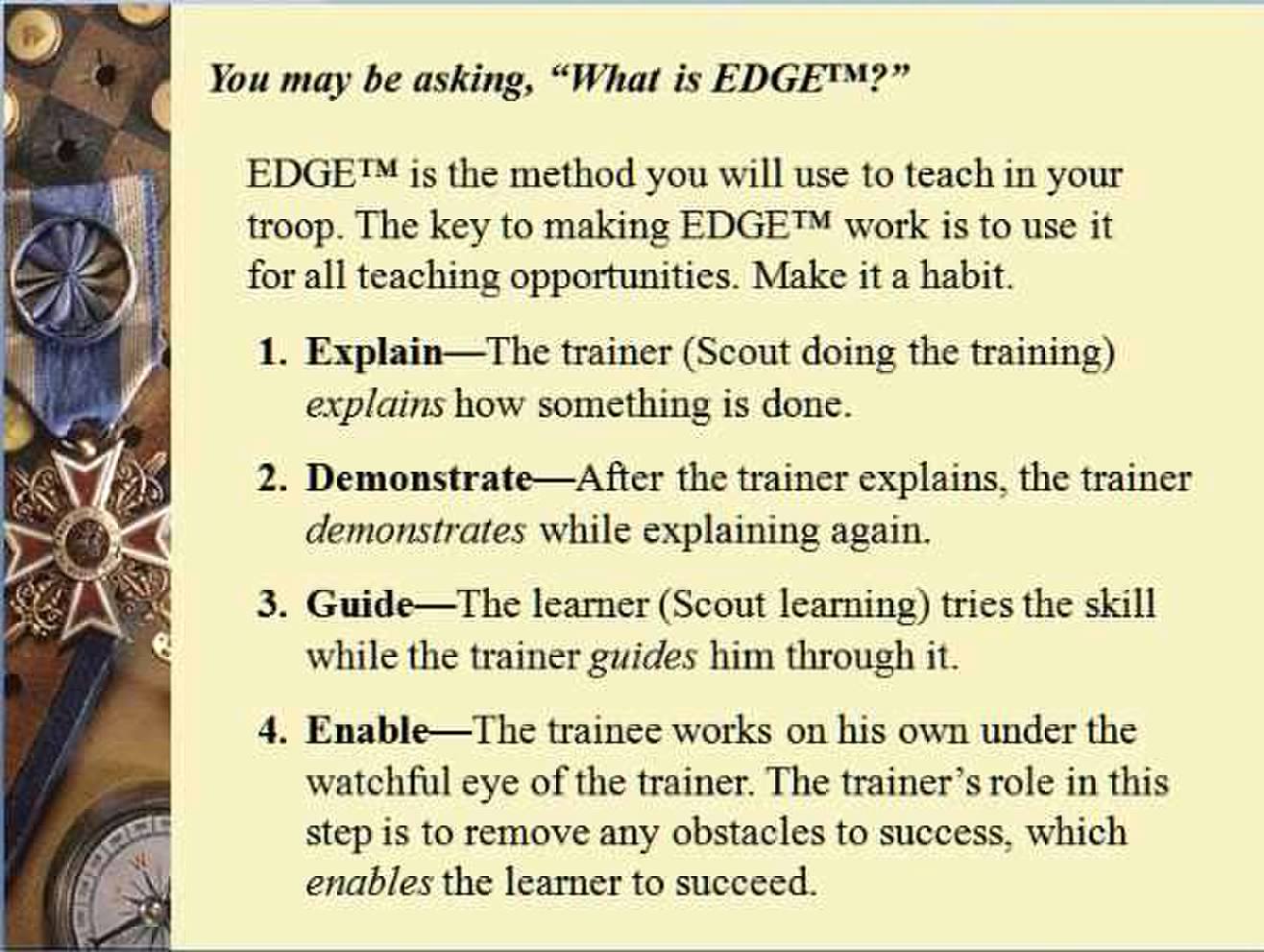 The EDGE Method
The EDGE method is how leaders and other scouts teach scouts a new skill for a merit badge or rank.
Sleeping Warm
During cold camping you may find yourself cold and unable to fall asleep. This photo will help you stay warm during cold camping.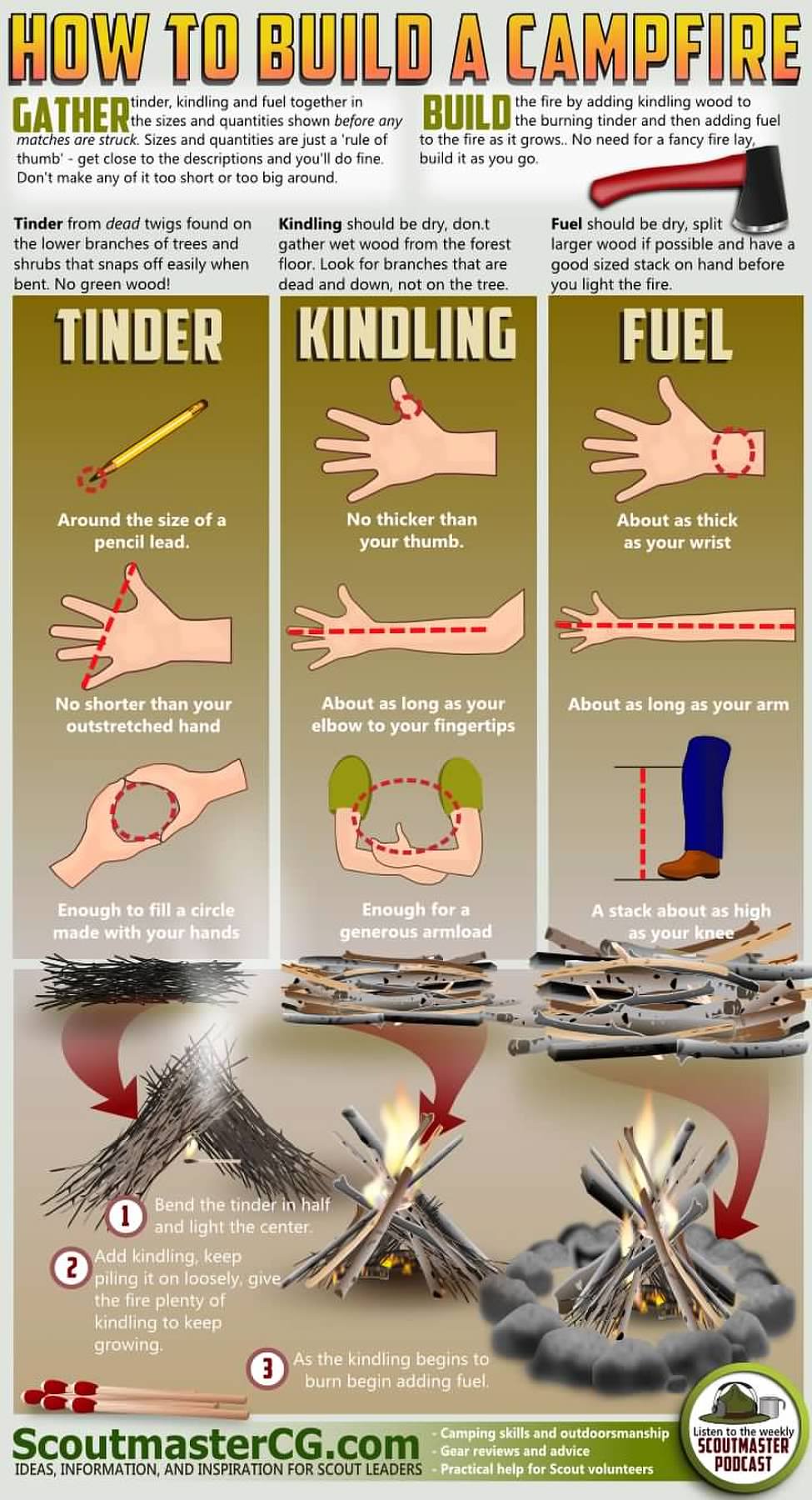 Starting a fire
Starting a fire is an essential skill for wilderness survival and camping. In order to build a fire it needs fule like tinder kindling and fuel. This can help you boil water and cook food in the wilderness and is also a rank requirement.